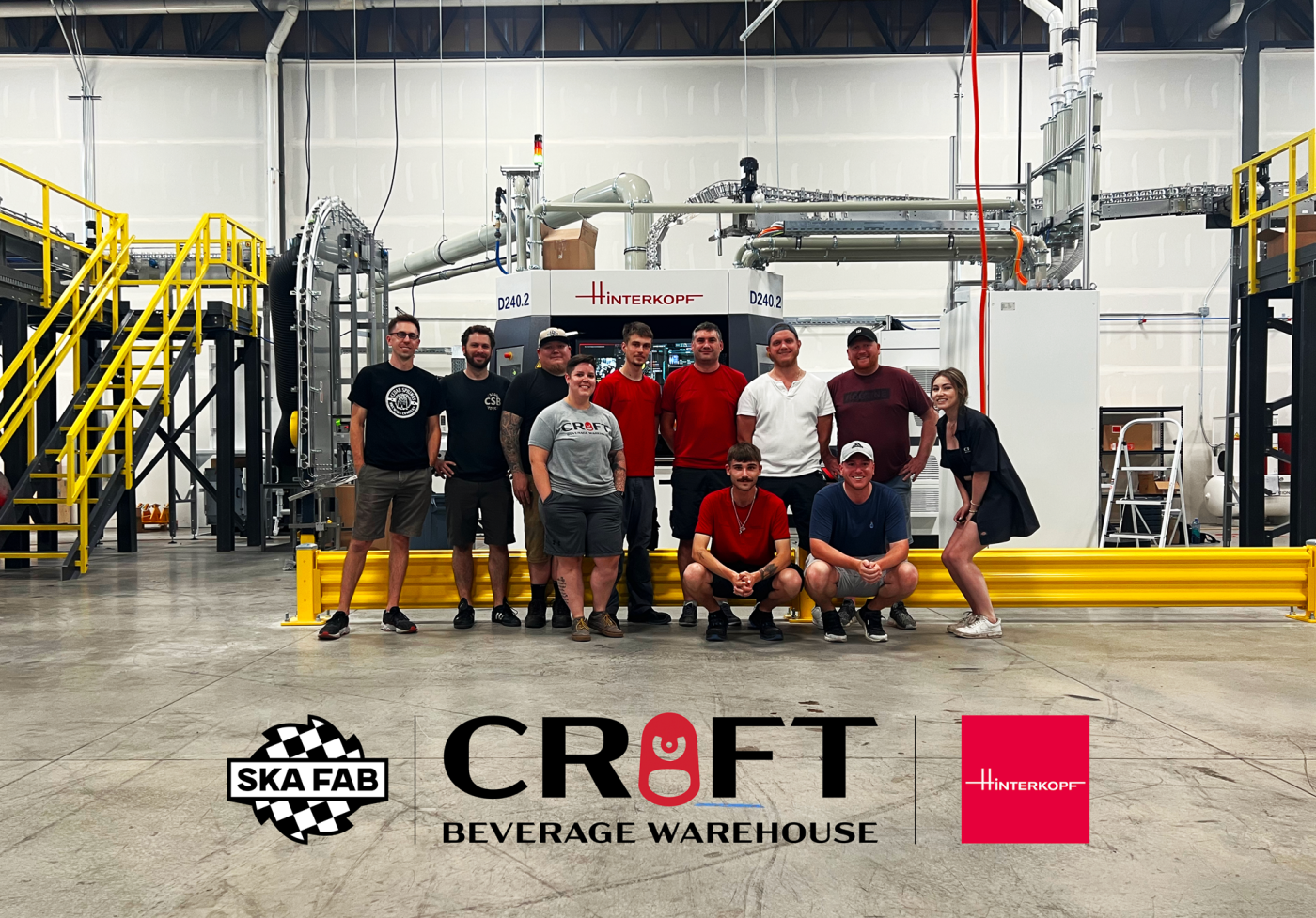 After working in the craft beverage industry for years we noticed there was a gap in the market for small to medium-sized craft breweries, craft beverage companies, and home-brewers to purchase affordable, small or moderate quantities of packaging materials.
Our co-founder, Kyle (standing far left), saw this first-hand while working in the craft beer industry. He was tired of buying huge amounts of inventory for a meager discount, then sitting on that inventory for several months. Small businesses can't succeed when all of their cash is tied up, sitting dormant on the floor. While trying to solve this problem for his employer, it became apparent that there aren't many easy-to-use online ordering options available in the packaging materials market. Kyle, a finance guy, called up his buddy Michael (standing second from right), who has successfully scaled multiple businesses using his skills in apparel and merchandising, utilizing
creative digital marketing, procurement, and relationship-building
. Combining their understanding of the craft beverage industry's packaging procurement process with an easy-to-use digital platform, Craft Beverage Warehouse (CBW) was born in Brew City.
Located in Milwaukee, Wisconsin's Century City Business Park, once home to automotive giants A.O. Smith and Tower Automotive, CBW is committed to growing its business in this former manufacturing powerhouse which lost many of its jobs to outsourcing in the mid-1990s.