Dunnage Policy & Return Instructions
Craft Beverage Warehouse LLC (CBW) believes in pushing the envelope when it comes to sustainability. We are making every effort to limit the amount of single-use/non-recyclable packaging materials from our operations. When it comes to palletizing and shipping our digitally-printed beverage cans, that means using reusable plastic dunnage and corrugated pallet protectors.
Plastic dunnage is expensive and currently in short supply. It's important to keep the dunnage lifecycle moving as quickly as possible, so you'll see dunnage deposits on your invoice. There will be line items for bottom pallets, tier sheets, and top frames. These items are charged to you at purchase, but they are deposits. You are responsible for shipping the dunnage back to us. Clean, undamaged returns will be credited back to you within four weeks of receipt and processing. Dunnage that is returned dirty, wet, or damaged will not be credited.
For Craft Beverage Warehouse to credit back deposits on tier sheets, we need dunnage to be clean. The slips cannot have sticky substances, lots of dirt/leaves, or bent edges. Dunnage should be stored indoors at your facility prior to being returned. Some examples of bad dunnage slips look like….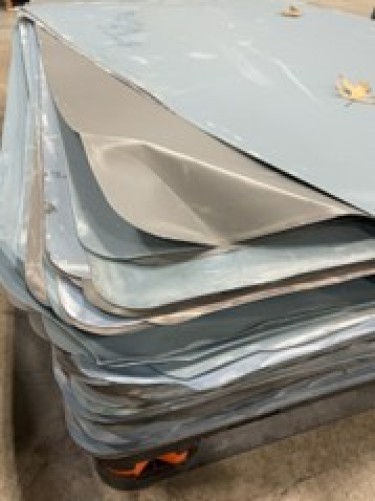 We understand that some may have wear and tear, so a slip that would be eligible for return credit might look like….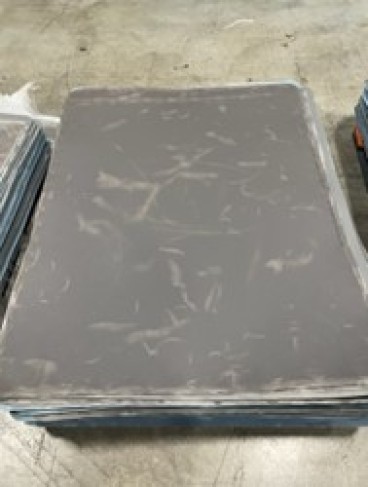 Return instructions below (do not exceed):
Top frames stack height / number: 40 frames

Tier sheets stack height: 15 in. tall

Bottom pallets stack height / number: 15 pallets

Ship to the address in the footer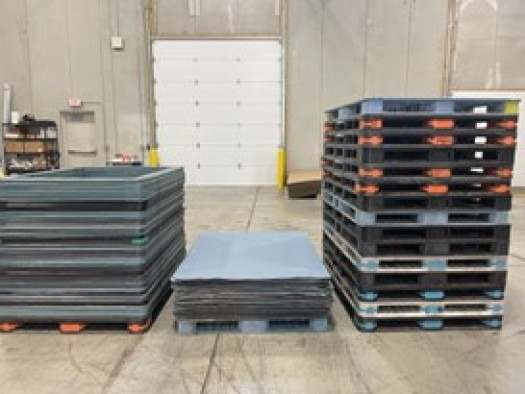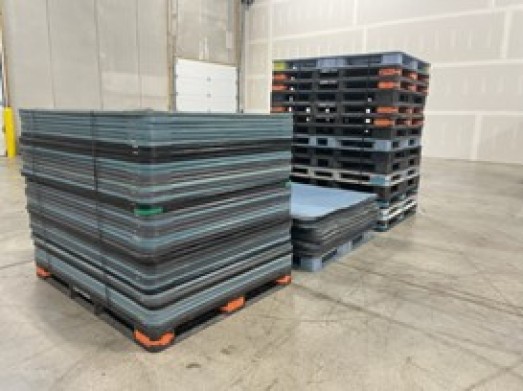 Deposit amount:
Per top frame: $25.00

Per tier sheet: $3.50

Per bottom pallet: $80.00
Ship to the address under "Contact" in the website footer.
Dunnage not returned within 12 months of customer's original order date will be considered lost and any available deposit will be converted as a payment for the replacement of plastic dunnage.
Thank you for helping us keep the cycle of dunnage use going!